Frequently Asked Questions
Are you Teaching from Home?
Yes, my physics tuition classes are held at my home in Punggol. I would be willing to travel out if the location is near me, but the rates will differ depending on location.
How many students are there in each class?
To maximize each student's learning, each class has been intentionally kept to 1-to-1 sessions. For self-organised group classes, the maximum class size is kept to 3 students only.
What are the payment terms?
Tuition fees are to be pre-paid on the first lesson of each month.
The fee amount will be pro-rated based on the number of lessons in the month. For example, the tuition fee is $600 for 4 lessons. Thus, the fee for each lesson is $150. The fee will therefore be $450, $600 and $750 for months with 3, 4 and 5 lessons respectively.
Are there any additional fees?
There are no deposit, registration and material fees. Only the tuition fee is applicable.
What are the accepted forms of payment?
The tuition fees can be paid in cash, cheque or electronic bank transfer only.
What if Different schools Are teaching different chapters?
For 1-to-1 classes it will not be a problem because of the flexible nature of individual tuition.
David, EAST SPRING SECONDARY SCHOOL. A2 for 2019 O Level.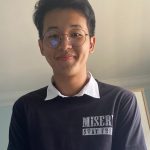 "Brandon's teaching style is just about explaining important concepts which have come out in recent year's physics papers , but i also like how the lessons are quite relaxed and also meaningful at the same time. The notes he gave when teaching a new chapter is easy to comprehend and after the whole syllabus is taught , there is a summary notes he gave which I found useful in my revision"